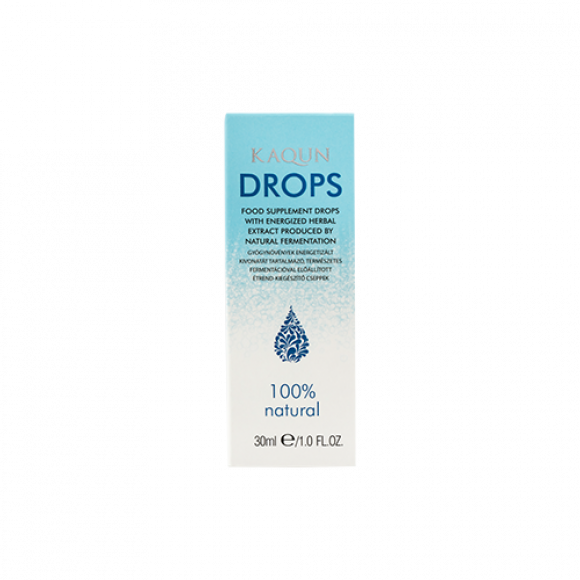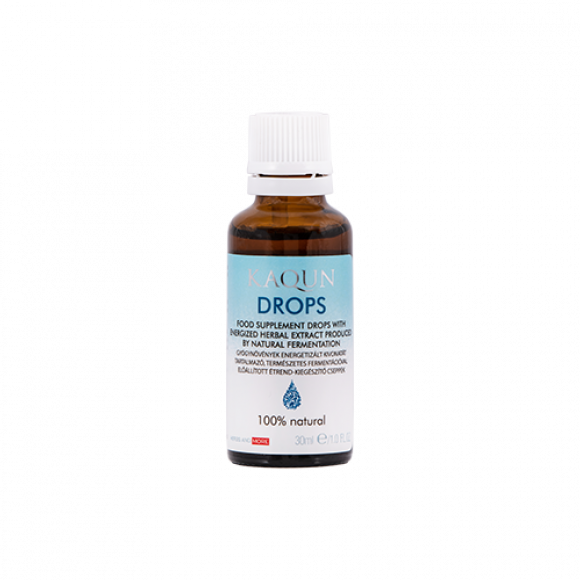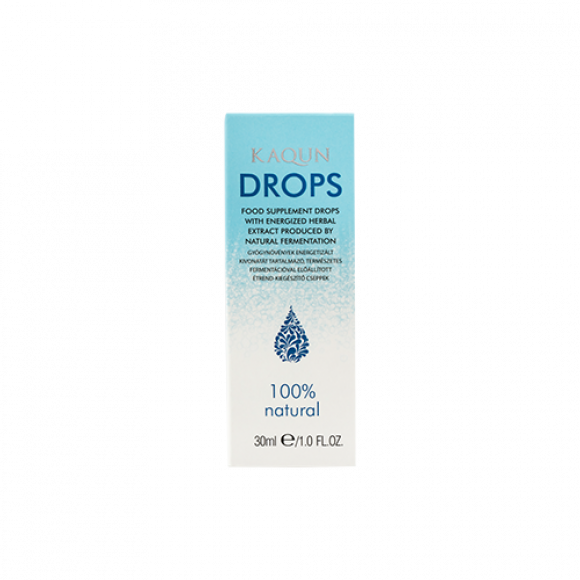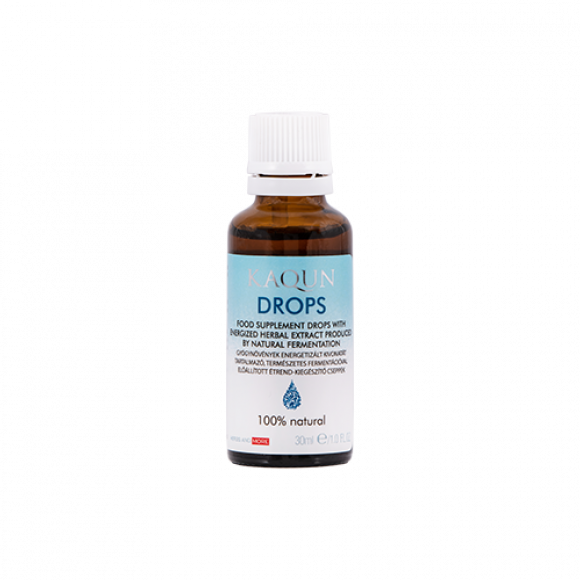 KAQUN Drops is made with a unique process with which we are able to combine the benefits of age-old natural ingredients to promote the functioning of the intestinal flora and a healthy digestive system. With its triple effect, it balances digestion, improves immunity and helps achieve weight goals.
Short-term effect (after 1-30 days)
Reduces inflammation
Reconstruction of the intestinal flora begins
Digestion is easier

Medium-term effect (after 30-60 days)
It helps activate the immune system
Helps relieve allergic symptoms
It reduces lethargy and chronic fatigue

Long-term effect (after 60-90 days)
Balances digestion
It makes the immune system stronger and more resilient
It reduces hunger
List of Ingredients:
Natural Herbs
Matricariae flos
Millefolii herba
Rosae preudofructus
Sambuci flos
Apis melliferrae propolis,
Auerci cortex
Absinthii herba
Aqueous extract by natural fermentation of Herbs and Propolis (1:18)
What Herbs Offer:
Chamomile: is known for its anti-inflammatory properties since it contains chemical compounds that may reduce inflammation. 
Oak bark: is known for its strong astringent properties that may support wounds.
White wormwood: is known to stimulate the production of digestive juices
Elderflower: is known to support appetite regulation
Rosehip: contains many vitamins that help restore the digestive balance
Propolis: is known to enhance the effect of herbs and its enzymes contribute to digestion with its complex balm and wax content.
Recommended usage:
We recommend 5-15 drops, 2 times a day in a glass of water in the morning and in the evening.
A dietary supplement does not substitute a healthy diet. Do not exceed your daily intake.

Distributor:
Kaqun Distribution Kft, H-2142 Nagytarcsa, Csonka János utca 5.
Best Before:
Until the end of the month indicated on the cap/package (year, month)
Storage:
After opening please store, it in a cool, dry place, out of reach of children.
Nutrients / active substances in the daily dose:
Herbal extract content 1350mg / 30ml, the daily dose cont
KAQUN DROPS
KAQUN Drops contains a carefully selected and gently processed mixture of natural habitats. KAQUN Drops are made by natural fermentation of these herbs. The effects of KAQUN Drops are unique because it not only supports the gut but also restores a healthy digestion with the help of natural ingredients that are already present in our diet just in small portions.