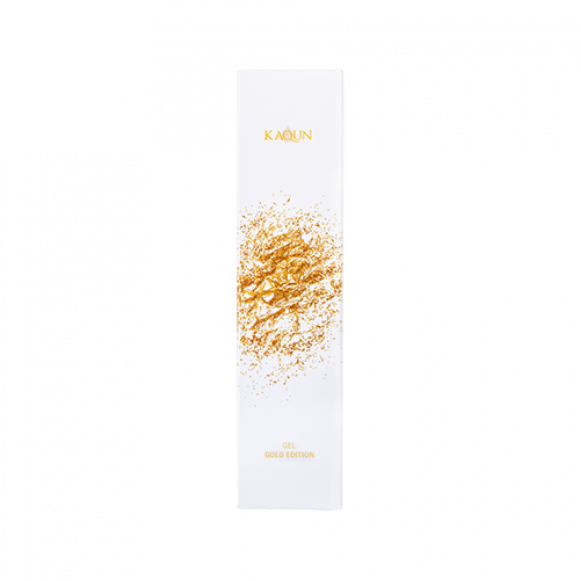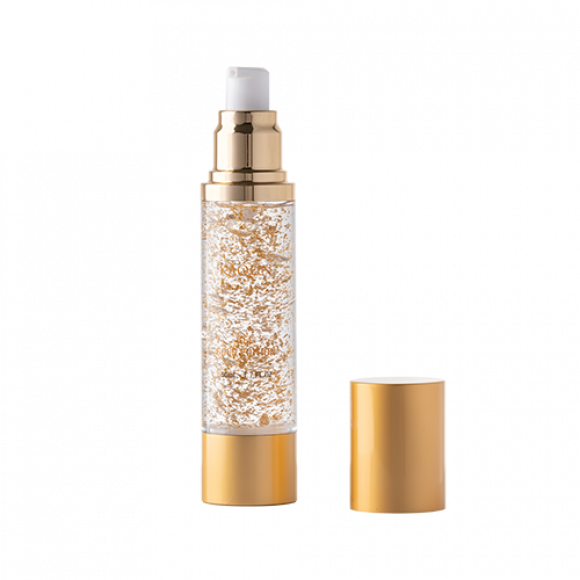 Out of stock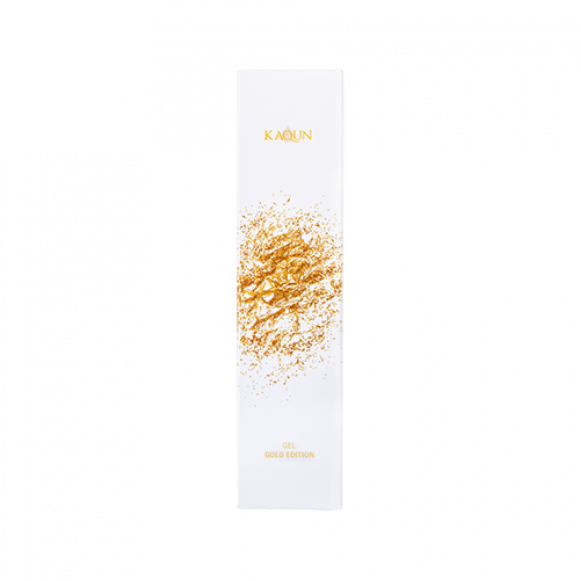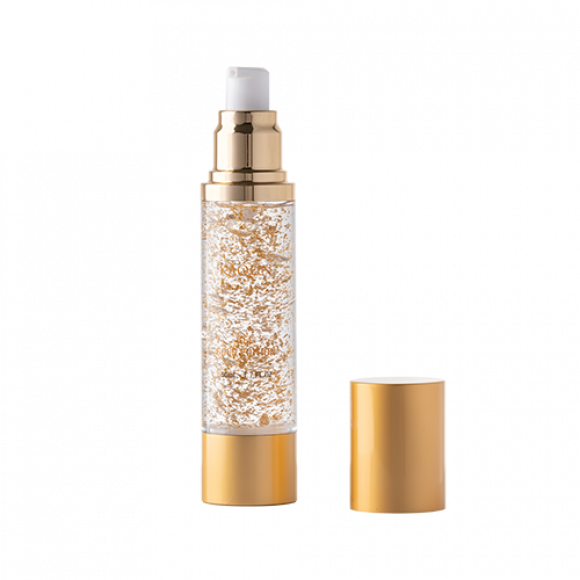 Our skin and oxygen
As a result of ageing processes, intimidating lifestyles and stress, the blood supply to the capillaries decreases, which also drastically reduces the oxygen supply to the skin. Over the age of 25, the oxygen-binding capacity of the skin decreases, as a result of which the metabolic processes of the skin slow down, thus the skin's resilience decreases, it becomes paler, and its ageing processes accelerate.
The secret to healthy skin
Thanks to its outstanding oxygen scavenging capacity, premium quality 24-carat gold is able to efficiently utilize and deliver the high oxygen content of KAQUN water to the skin.
Immediate effect:
supplies oxygen to cells,
moisturizes, replenishes and strengthens the skin for hours
The facial skin looks younger, firmer, more vibrant, radiant, while the traces of fatigue and ageing are significantly reduced.
Long-term effect
Stimulates skin cell renewal
Fades liver spots and circles under the eyes
It helps the circulation and oxygen supply to the deeper layers of the skin
Gold particles are able to bind 200 to 300 times their weight of oxygen
By entering gold, we can increase collagen and elastin production, thereby inhibiting wrinkles
The combination of KAQUN water, 24-carat gold and natural active ingredients protects skin tissues more intensively from aging and loss of elasticity
Anti-inflammatory, antiseptic
Allergen-free

Application
It is advisable to use it after morning and evening after washing to keep our skin clean, free of excess fat, street dust and the remnants of other applied creams.
Moist and warm skin absorbs the active ingredients better
Massage the cream into your skin with gentle, delicate movements
Recommended for all skin types
KAQUN GOLD GEL | 50ml
The natural recovery of your skin requires proper nutrients to offset the damage caused by everyday stress. The purest particles of 24-carat gold, with the combination of the living essences of the high-oxygen KAQUN Water and the vitamin-rich moisturizing base, are effective in enhancing the skin's ability to dramatically help accelerate self-regenerating processes.